Paintings by Ragnar Bjarnason
(born 1913)
Exhibition in Borghildur´s studio at Óðinsgötu 13, Reykjavík, Des. 2004
A few years ago I decided to exhibit the paintings of Ragnar, my father's brother. I asked him to tell me something about the paintings that covered the walls of his home. It transpired that he had quite a lot to say and the paintings became a sort of a medium that opened up an otherwordly door.
Ragnar did not only discuss the paintings as ideas or objects, he also included in his narration various aspects concerning the landscape and the background of the paintings. The bygone days, when he had done the paintings, was close to his heart and he frequently punctuated a story by "…but now of course the place is totally changed…" Ragnar's personal history also became a part of the narration.
Excerpt from the book:
Frístundamálarinn Ragnar Bjarnason
(The Amateur Painter Ragnar Bjarnason) by Borghildur Óskarsdóttir.
Translation: Geir Svansson.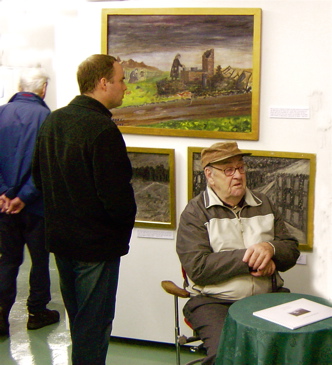 From the opening of the exhibition, 5. Des. 2004. Ragnar sitting.

Guests at the opening.
Works by Ragnar: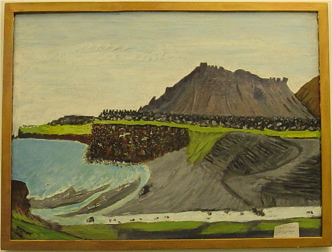 The river
Sleggjubeina
and the cliff
Sölvahamar
, Snæfellsnes.
98x72cm. painted 1942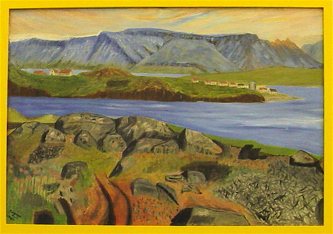 View from Reykjavik, the island
Viðey
and
mountain
Esja
.
103x71cm. painted 1941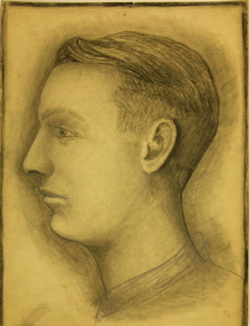 Bjarni
, Ragnar´s brother (b.1916, d. 1990)
drawing, 1938-40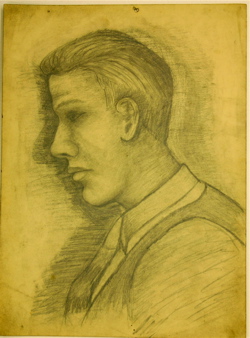 Róbert
, Ragnar´s brother (b.1917)
drawing, 1938-40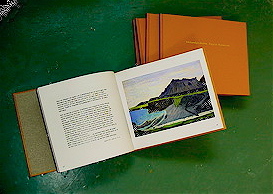 The book (about Ragnar and his work):
Frístundamálarinn Ragnar Bjarnason,
86 pages.
mars 2005.