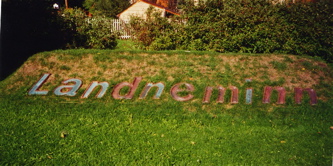 WORD AND EARTH

made in
Red Deer College, Alberta, Canada, 1995
Icelandic word on the earth of Alberta.
Site: Markeville Museum, Alberta.
Dedicated to Icelanders who immigrated into Alberta ca. 100 years ago.
Material: Ceramic and casted glass.
Lengh: ca. 3m.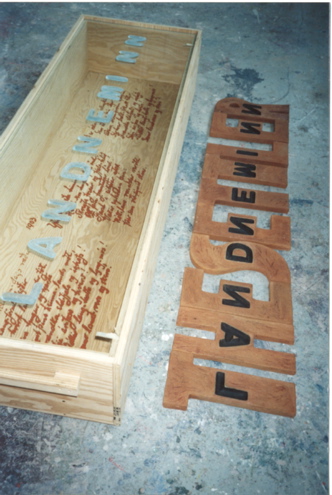 THE SETTLER / LANDNEMINN

Dedicated to
Stephan G. Stephansson (b. 1853), icelandic immigrant to North America 1873 and to Alberta, Canada 1883.
The icelandic word LANDNEMINN and the english word THE SETTLER and Stephansson´s poem:
Though thou world wide wanderer Trod each land on this earth ...
Material: Ceramic, glass, plywood and paint.
The box is about 2m. long.